Last Friday 15 September, Prosertek's celebration of its 25th anniversary took place, with an event where we recalled the company's origins and its evolution.
On the 24th floor of the Iberdrola Tower, with Gorka Elorrieta, our Technical Director, as event presenter and conductor, we enjoyed listening to the company's founders, the General Manager and a surprise guest, Emilio Duró.
Speeches and acknowledgements
Firstly, Carlos Lasfuentes, President of Prosertek, took the microphone. He recalled how, when he was 56, he decided to take a sharp turn in his professional career and found the company with his son, Iñaki Lasfuentes.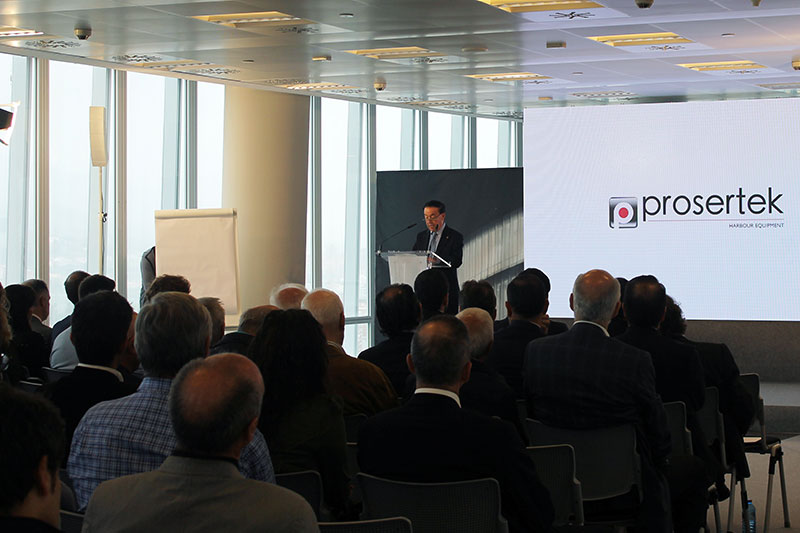 And so Prosertek was born in 1992, as an elastomer-based fender manufacturing company, whose work centre at the time was a flat in Portugalete. Since these modest origins, Prosertek has obtained clients in 30 countries, and in addition to facilities in Biscay, it has headquarters in Miami, from whence it provides service to the entire American continent (which is 30% of the company's invoicing).
After the President's speech, his son and co-founder of Prosertek, Iñaki Lasfuentes, took the floor. He currently holds the position of Managing Director. Iñaki recalled that Prosertek never stops looking to the future, so it needs motivated employees, a market that appreciates its knowledge and experience, an ideal social environment and a network of external collaborators that are committed and professional. As of today, all of these conditions are met, so Prosertek's future as a living, dynamic and emerging project seems guaranteed.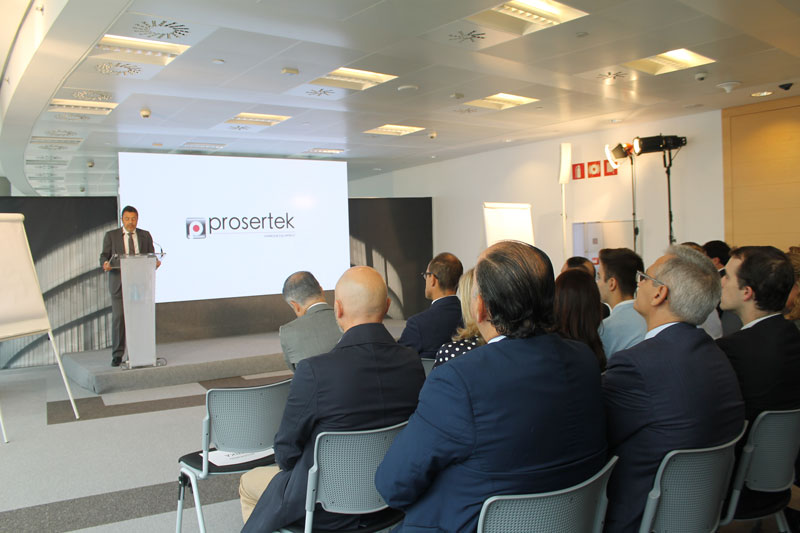 The next speech was made by Ricardo Hernani, Prosertek's General Manager, who spoke to us about values. He commented that, after 25 years, the day-to-day fades into anecdotes, while what truly leaves a mark, what remains as a memory, are the values that brought us here: the passion of those who started the business and the perseverance of those who work here every day.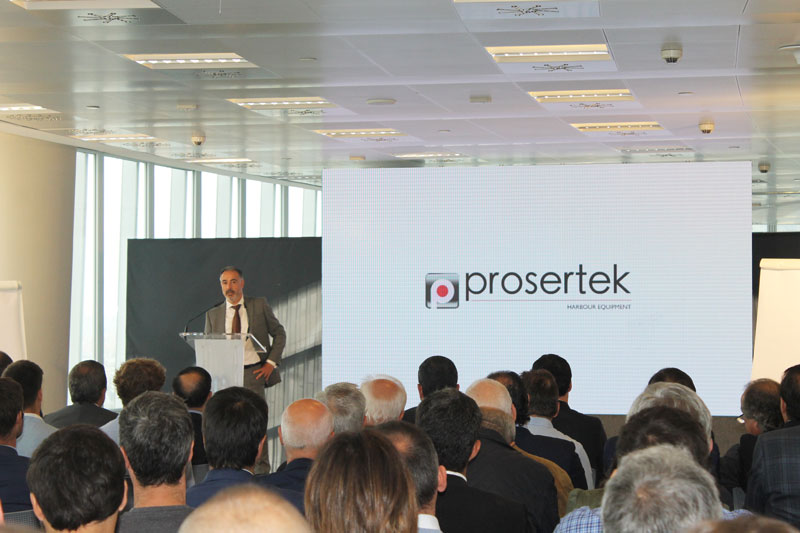 Following, an award was given to employees who have worked for over 15 years at the company since, as stated by Gorka Elorrieta, they are, they have been, and they will be the foundation and pillars of the organisation.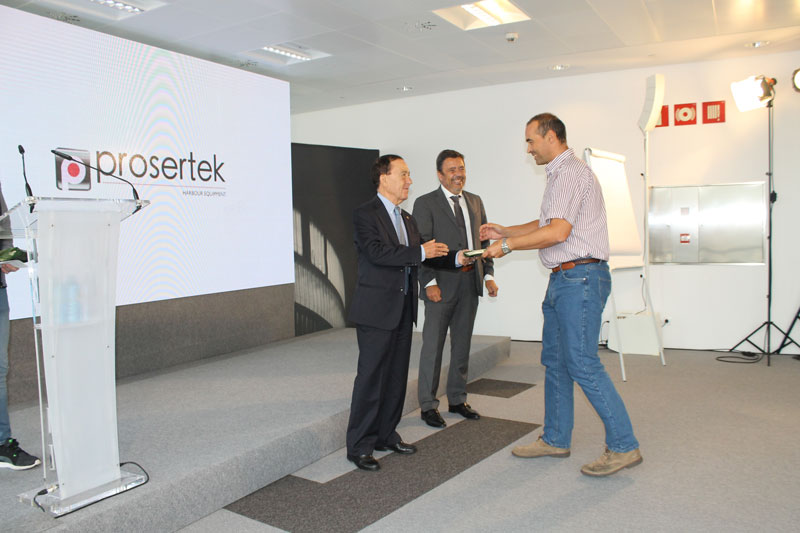 After the round of talks and acknowledgements, we were fortunate enough to listen to an excellent communicator, Emilio Duró, consultant, adviser and trainer for companies. He spoke to us of passion, happiness and success. His speech certainly enthused and moved all attendees.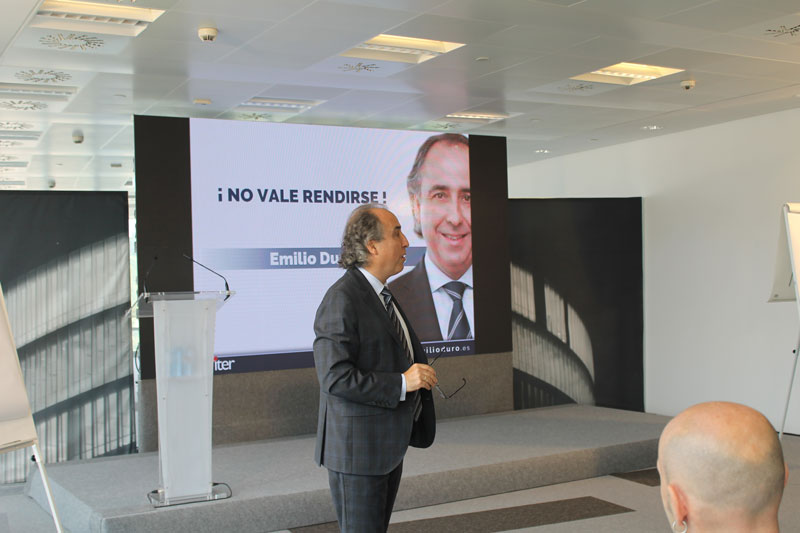 Final events
After these speeches, we enjoyed a cocktail in a relaxed, festive setting. To end such a special day, we went to Portugalete, to see La Jarrillera, the trainera that Prosertek sponsors, and the Portugalete Rowing Club's facilities, where the most daring could test how our rowers train.
And thus came to an end this festive, emotive and motivating day, reminding us where we came from and giving us strength to continue 25 more years (at least).