Exploring the Energy Landscape at Gastech 2023 in Singapore
We were thrilled when we discovered that Gastech 2023 was set to take place in Singapore, a pivotal energy hub and decision-making center for the Asia-Pacific region. Our anticipation was met with the reality that Singapore hosts a significant presence of entities and companies from Asia and Oceania.
Attending the conferences, we witnessed the affirmation of an ongoing energy transition, particularly in Southeast Asia. The shift from traditional electricity generation using solid fuels (coal) and liquid fuels (petroleum derivatives) to electricity generation using natural gas is becoming more evident. This transition is projected to last at least the next two decades, making the region a substantial demand driver for liquefied natural gas (LNG) and its associated infrastructure, including LNG terminals.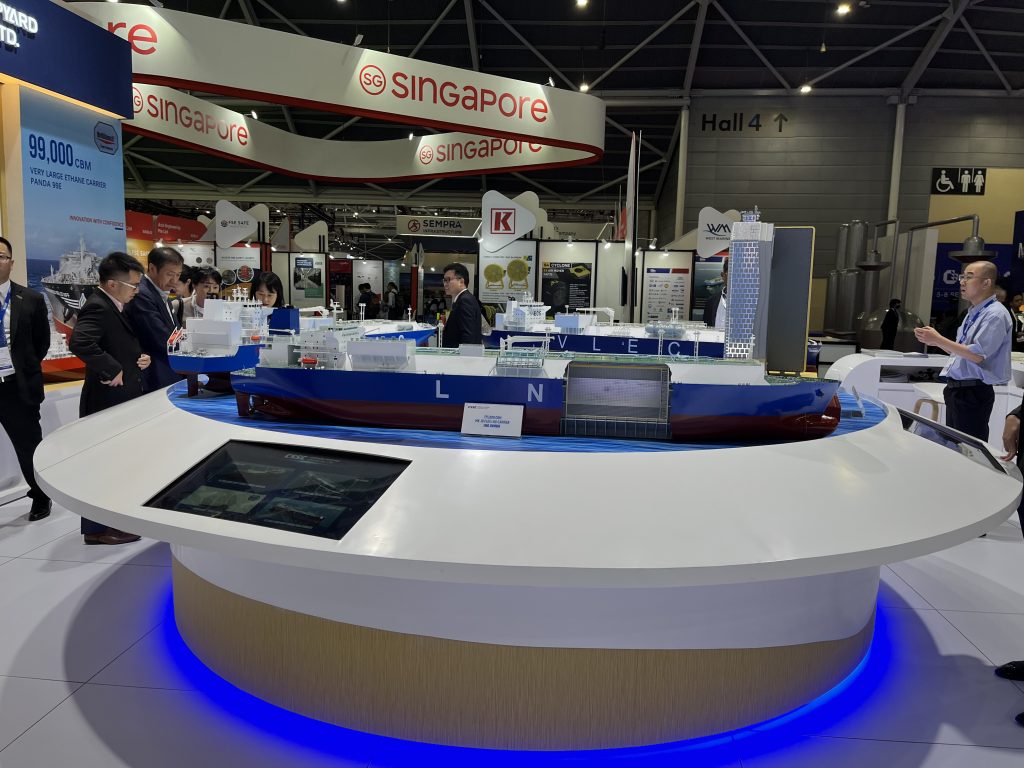 Taking advantage of the opportunity, we seized moments to strengthen existing connections and establish new contacts with clients from the region and local personnel of multinational clients associated with Prosertek.
Moreover, this year, Gastech introduced Climatech, an exhibition and conference program dedicated to technologies aimed at advancing humanity with a net-zero greenhouse gas emissions balance—where the emitted quantity equals the amount removed from the atmosphere. It was intriguing to learn that, in addition to LNG terminals, there will be terminals for ships transporting captured coal (with a fleet of 800 ships projected).
At Prosertek, we eagerly await Gastech 2024, scheduled for September next year in Houston, Texas.
Until next September—stay tuned!