Digitization of Ports: A Vital Boost to Efficiency and Sustainability
Throughout history, ports have been key points in global trade and maritime transportation. Their importance as fundamental links in the logistics chain is undeniable. However, in the current era, marked by the digital revolution, the digitization of ports has become a pressing need. In this article, we will explore why port digitization is essential and how it can benefit the maritime industry and society at large.
1. Operational Efficiency and Resource Optimization
One of the main reasons to digitize ports is to improve their operational efficiency. Digitization enables more accurate management of port operations, from vessel loading and unloading planning to inventory management and inland transportation coordination. Process automation, the use of advanced sensors and information systems, artificial intelligence, and the implementation of technologies such as the Internet of Things (IoT) contribute to minimizing waiting times and reducing operational errors.
The digitization of ports also leads to more efficient management of resources. Real-time data enables port authorities to make informed decisions on space allocation, equipment utilization, and personnel management. This translates into better utilization of available resources and reduced operating costs.
2. Safety and Control
Security is a primary concern in any port. Digitization facilitates the implementation of advanced security systems, such as surveillance cameras, just-in-time technology, intrusion detection systems, and biometric identification technologies. In addition, real-time monitoring of operations enables rapid response to emergencies or security incidents.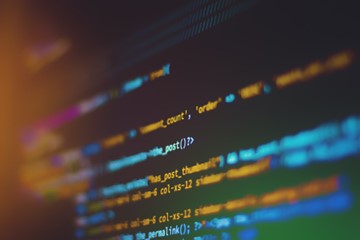 3. Environmental sustainability
The digitization of ports can also contribute significantly to environmental sustainability. Optimization of operations reduces energy consumption and pollutant gas emissions. More efficient management of water resources and the implementation of eco-friendly technologies in cargo handling can reduce the environmental footprint of ports.
4. Transparency, Connectivity and Global Competitiveness
Digitalization fosters transparency in port operations. Real-time data is available to all stakeholders, from shipping lines to customs authorities and carriers. This improves coordination and communication between all actors involved in the logistics chain, resulting in a more efficient flow of goods. Likewise, with technologies such as blockchain with each transaction being grouped into blocks and linked to the previous blockchain, thus creating an immutable record of all transactions we can have the data for that transparency in port operations to occur.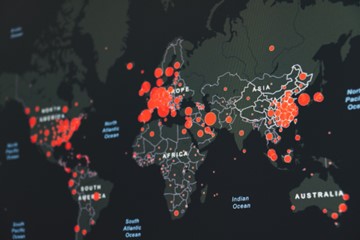 In an increasingly globalized and competitive world, digitization is a competitive advantage. Digitized ports can offer more efficient and cost-effective services, which attracts more companies and shipping lines. This, in turn, drives economic growth and job creation in the region.
In short, port digitization is not an option, it is imperative to maintain competitiveness, improve efficiency, and reduce the environmental impact of port operations. This shift towards digitization not only benefits the maritime industry but also has a positive impact on the regional and global economy. Digital ports are the future, and it is time to embrace this technological transformation to ensure more efficient and sustainable shipping.