Once again, the Prosertek Forum brought together great professionals from different industries to exchange experiences and to discover real work processes on-site. While last year's speeches were focused on transmission systems, this year, anti-corrosion treatments were at the forefront of the meeting.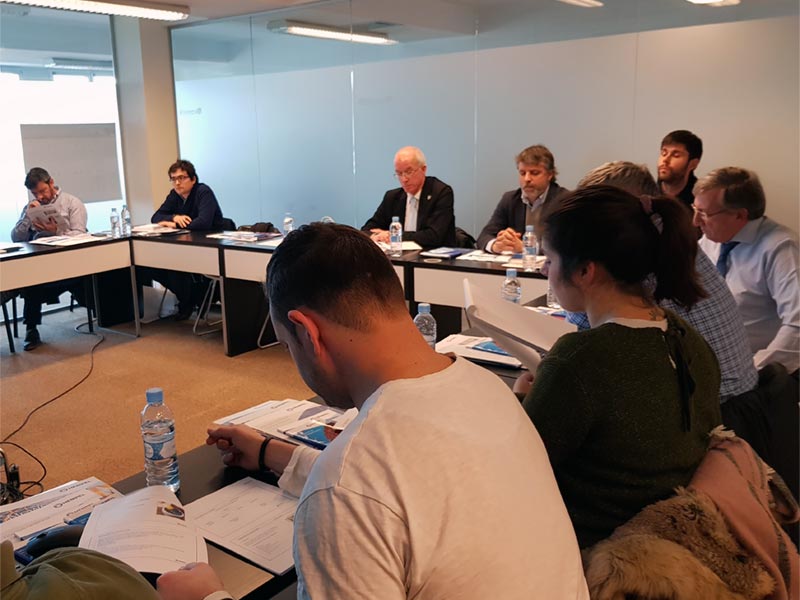 This Forum can undeniably be rated as highly interesting. In addition to Prosertek's technical and industrial staff, paint manufacturers (such as Hempel), anti-corrosion treatment applicators (Cabarri galvanising, Cabipint coating, Mendieta coating), end users (Repsol) and engineering and consulting firms (such as consultant Jaime Marcos and the companies Proes and Sener) were present.
The meeting, with kicked off with presentations given by representatives of participating firms, was structured around three speeches: hot galvanising, painting systems, and lastly, terminology, paint defects, inspections and guarantees.
The first speech, on hot galvanising, was highly practical. Participants travelled to Galvanizados Cabarri's facilities in the Martiartu de Arrigorriaga Industrial Park to observe the galvanisation process. The firm's manager, Fernando Ibarra, was in charge of accompanying the guests on a guided tour, showing them the hot melted-zinc dip galvanisation process, the activity they carry out.
The second speech addressed painting systems, with Enrique Moreno acting as MC, manager of the Technical Office in the Protective, Industry and Marine Sales Division at Hempel.
The day was spent with an in-depth review of different kinds of paint, schematics and regulations. Specifically, the issues addressed were types of paints and their characteristics, the ISO 12944 regulation for paints and varnishes, the NORSOK standard M-501, a comparison between ISO and NORSOK, C5M categories (high-corrosion, maritime) and immersion zones.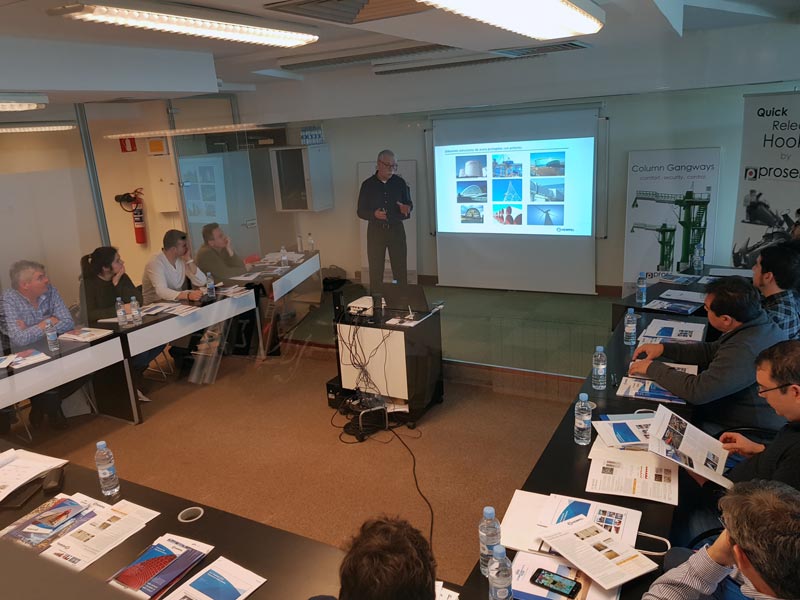 Lastly, there was a speech on terminology, paint defects, inspections and guarantees, given by Jaime Marcos, an independent specialist consultant in anti-corrosion treatments. This meeting was focused on inspections and error detection, as well as guaranteed items for anti-corrosion systems. In fact, the issues addressed bore on the need for inspection: execution and equipment protocols, defects/errors in coating, and guarantee and durability, difference (UNE Standard EN ISO 4628).

The relaxed, dynamic 2018 Prosertek Forum came to a close with a round table, with ongoing participation and debate.
In fact, we highlighted that the active participation of professionals, both in speeches and in the round table, even during break times, spurred the exchange of ideas, clarifications and comments. This all enriched our knowledge on anti-corrosion treatments, which are essential for proper maintenance of port equipment and more, the foundation of Prosertek's work.