One of Prosertek's maxims is innovation. To innovate, one needs in-depth knowledge of the product being worked with, and also to share experiences and work methods with specialists on said product. In our case, this is rubber, the material we use to manufacture our port fenders.
Last May we travelled to Sri Lanka to exchange information with the oldest rubber research institute in the world, the Rubber Research Institute of Sri Lanka . This time around, we travelled to Indonesia, the current leader in production of this resin.
Our visit to the Asian country perpetuates our "collective engineering" methodology, framed under our strategy based on excellence and sustained progress, so as to boost development and optimisation of rubber compounds and fender manufacturing processes.
Thus, for several days, a delegation from our company conducted technical meetings and prospection with Badan Pengkajian dan Penerapan Teknologi (BPPT), otherwise known as Agency for the Assessment and Application of Technology in English.  We had already shared events with this agency in Madrid, and we tightened our bonds even further with this trip.
The expedition brought several different companies together, all related to preparing and manufacturing rubber compound, as well as manufacturers who make all kinds of rubber parts.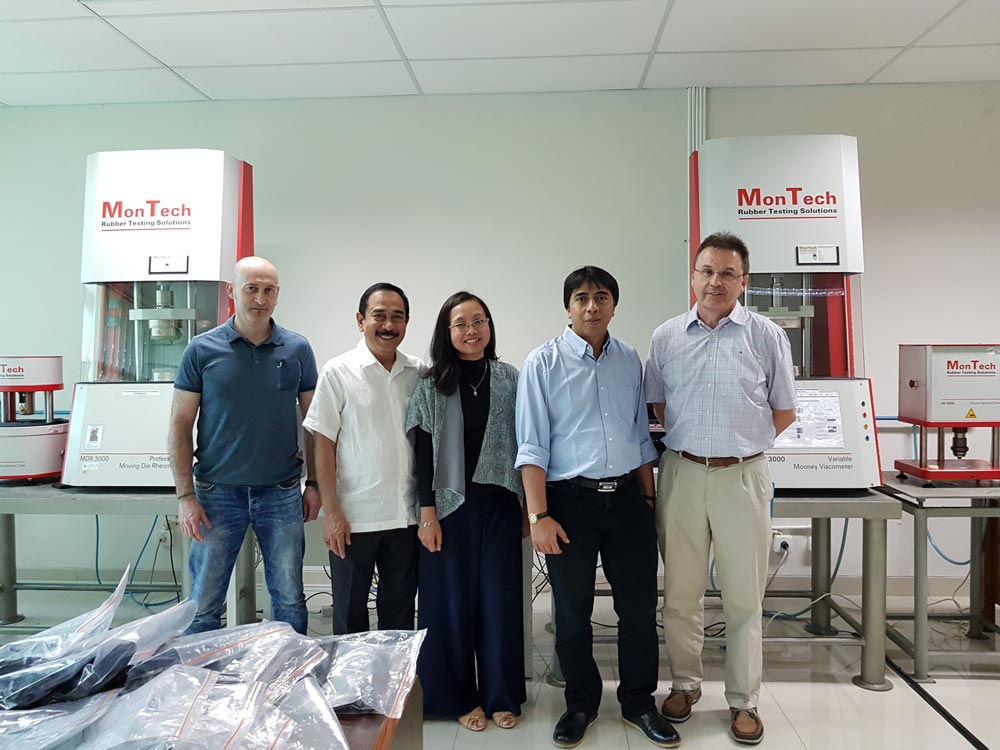 The technical meetings and prospections resulted in an enriching exchange and analysis of manufacturing processes for rubber compounds and parts, which will help all parties to continue to grow and improve.
In this regard, we would like to extol the value of these meetings, which validate the "collective engineering" methodology we use at our company, besides making it possible to share experiences and realities in the sector that promote increased knowledge.
All of this, as well as the aforementioned shared knowledge, information and data collected, confirm the proper orientation of the line of work and general developments we are conducting at Prosertek, in order to optimise our compounds, processes and products.