Artificial intelligence (AI) has proven to be a revolutionary technology in many aspects of our lives, and one of the fields in which it is having a significant impact is port security. A clear example of this technological revolution is being carried out by the Port of Rotterdam. With the increasing globalization of trade, it is essential to have efficient and effective security systems. Implementing Just in time technology thanks to the digitization of ports, allows these security systems to be increasingly efficient since important data is transmitted in real-time in a way that improves the strategy, planning, transparency, and visibility of the port. At Prosertek we developed our own BAS system (Berthing Aid System) that allows us to monitor berthing and mooring operations in maritime terminals, and all the factors involved in real-time.
Advanced surveillance and monitoring
One of the most important aspects of port security is the constant surveillance and monitoring of activities. Artificial intelligence has enabled the development of advanced video surveillance systems that use pattern recognition and machine learning algorithms to detect suspicious or unusual behavior. These systems can analyze large volumes of images and videos in real-time, automatically identifying activities within the port itself.
In this case, the BAS system assists in docking maneuvering by providing accurate measurements of distance, bow, and stern speed, and the angle of the vessel relative to the port facility's fendering system.
Threat detection and risk analysis
Artificial intelligence also plays a crucial role in threat detection at ports. AI algorithms can analyze data from multiple sources, such as motion sensors, X-ray scanners, and hazardous substance detection systems, to identify potential threats and alert security operators in real-time. These systems can continuously learn and adapt as more information is gathered, improving their ability to detect emerging threats and minimize false alarms. In addition, artificial intelligence is also used for risk analysis at ports. Algorithms can evaluate various factors, such as shipping information, customs data, and past behavior patterns, to identify suspicious cargo or activities that may pose a high risk. This allows port authorities to prioritize inspections and allocate resources more efficiently, optimizing security processes and reducing waiting times for ships and goods.
Rapid response and crisis management
In crises or emergencies, artificial intelligence can play a key role in rapid response and efficient management of security incidents. AI systems can analyze real-time data, such as information on weather, maritime traffic, and resource availability, to help make informed decisions and coordinate response actions.
In addition, AI algorithms can simulate different scenarios and provide recommendations on the best strategies to follow in each case.
The BAS system has a hardware diagnostic tool, also called Hardware Diagnostic Tool (HDT), which allows knowing the status of all the physical elements involved in berthing and mooring maneuvers. In this way, it is possible to have the necessary information in real-time to be able to offer a quick response in case of a crisis.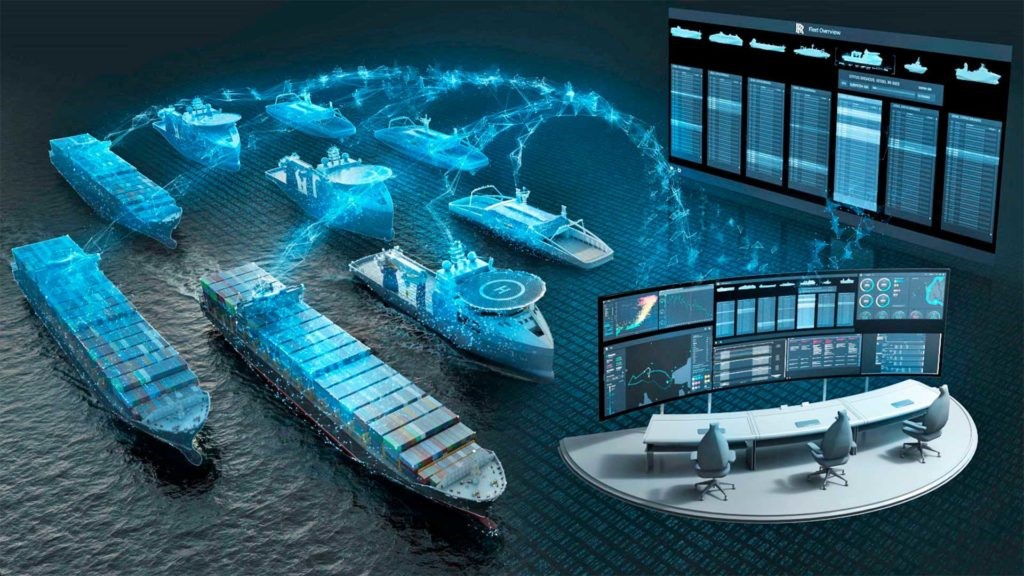 Digitization of ports. ESCI-UPF NEWS
In conclusion, the application of artificial intelligence in port security has opened up a world of possibilities for improving efficiency and effectiveness in threat detection and prevention. Advanced surveillance and monitoring systems, threat detection based on AI algorithms, and intelligent risk analysis are just some of how artificial intelligence is transforming port security. These technologies enable faster response and more efficient crisis management, thus ensuring the protection of ports as vital nodes in global trade. As artificial intelligence continues to evolve, we can expect continued improvements in port security and a greater ability to meet emerging port security challenges.