In the ongoing quest to improve efficiency and security in port logistics, emerging technologies have begun to play a crucial role. One of the most promising technologies in this field is blockchain. Although initially associated with cryptocurrencies, this technology has evolved to address various challenges in different industries, and port logistics is no exception. In this article, we will explore the benefits and challenges of implementing blockchain in port logistics.
What is blockchain and how can it be applied in port logistics?
The blockchain is a distributed, decentralized database that records transactions securely and transparently. Each transaction is grouped into blocks and linked to the previous blockchain, thus creating an immutable record of all transactions. This approach has various applications in port logistics.
One of the most prominent applications of blockchain in port logistics is supply chain management. The technology makes it possible to track the movement of goods and assets throughout the entire chain, from the point of origin to the final destination. This provides real-time visibility and a higher level of traceability, which helps prevent fraud and improve security.
Benefits of implementing blockchain in port logistics:
Increased transparency and trust: blockchain provides an immutable and transparent record of all transactions, which reduces the chances of errors and manipulations. This increases trust between parties involved in the supply chain and improves collaboration.
Process optimization: The automation and traceability offered by the blockchain enable greater efficiency in port logistics. Real-time data and the elimination of unnecessary intermediaries reduce lead times and operational costs.
Enhanced security: The blockchain uses advanced cryptography to protect data and transactions, making it extremely difficult to alter or corrupt information. This decreases the risk of cyber-attacks and ensures the integrity of information.
Facilitates document management: The blockchain can digitize and securely store documents such as invoices, permits, and certifications, which streamlines and simplifies administrative processes at the port.
Challenges of blockchain implementation in port logistics:
Implementation costs: Adopting blockchain requires significant investment in infrastructure and training, which can be a barrier for many companies.
Standards and regulations: Lack of clear standards and regulations can hinder interoperability between different systems and players in the supply chain.
Network capacity: The scalability of the blockchain network is a challenge as the number of transactions increases, which could lead to delays and congestion in the supply chain.
Widespread adoption: To realize the full benefits of blockchain technology, widespread adoption is needed throughout the supply chain, which can take time and effort to convince all parties involved.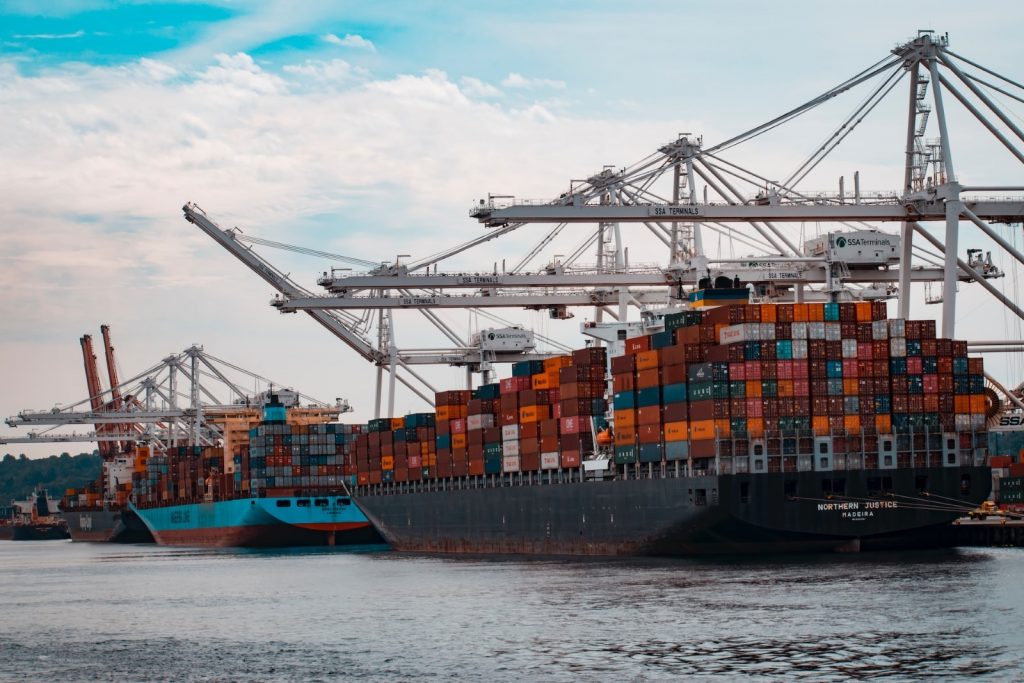 The implementation of blockchain in port logistics has the potential to revolutionize the way goods and assets are managed and tracked in the supply chain. The transparency, efficiency, and security benefits the technology offers are undeniable, but some challenges must be addressed for successful adoption. As the technology continues to mature and hurdles are overcome, we are likely to see further integration of blockchain into port logistics and a significant improvement in the efficiency and reliability of operations. At Prosertek, we are committed to exploring and adopting innovative technologies that drive sustainability and progress in the port industry. The blockchain represents an exciting opportunity to optimize port logistics and continue to move towards a smarter and safer future.