When something works, there's no need to change it. This is the case with the alliance between Prosertek and the Port of Marseille-Fos. For the third year in a row, it has received supplies with our fenders to outfit its docks. A strategic collaboration with the largest port in France, and the second-largest in the entire Mediterranean.
Marseille-Fos, the French port par excellence
A generalist port, Marseille-Fos (Grand Port Maritime de Marseille, GPMM) is a public French institution with status as a main seaport, so it is used industrially and commercially. It is the stage for movement of all kinds of freight, from hydrocarbons to bulk liquids (petrol, gas and chemical products), different goods (containers and other packaging formats) and bulks solids (minerals and grains).
We're not just talking about any port. This is the largest port in all of France, the second-largest in the Mediterranean,  and even the fifth-largest port in Europe. It is only surpassed by Rotterdam, Antwerp, Hamburg and Algeciras. As such, these are top world-class port facilities, split into two main zones: to the north of the town of Marseille and in Fos-sur-Mer, about 50 km to the northwest.
Over the years, port traffic in Marseille-Fos has grown increasingly diverse. After the economic crisis, oil activity lost importance. However, on the other hand, container loading and solid bulk transport has increased.
But the Port of Marseille-Fos does not live from freight alone, and times are changing as far as passenger transport is concerned, too. Ferry traffic is on a downward trend, giving way to frenetic cruise ship activity. The port's infrastructure meets the international standards required for passenger, cruise and shuttle activity, a flourishing segment. Over 2 million passengers go through the Port of Marseille-Fos every year, and it is now firmly placed as the number-one cruise ship port in France, with the fastest growth out of all Mediterranean ports.
Prosertek systems at Marseille-Fos
The fender systems supplied by Prosertek provided the best results at the French port, which is why they are now being supplied for the third year in a row. These are systems with conical fenders, TCN1000, 1100 and 1300, with a closed metal polyethylene-covered shield.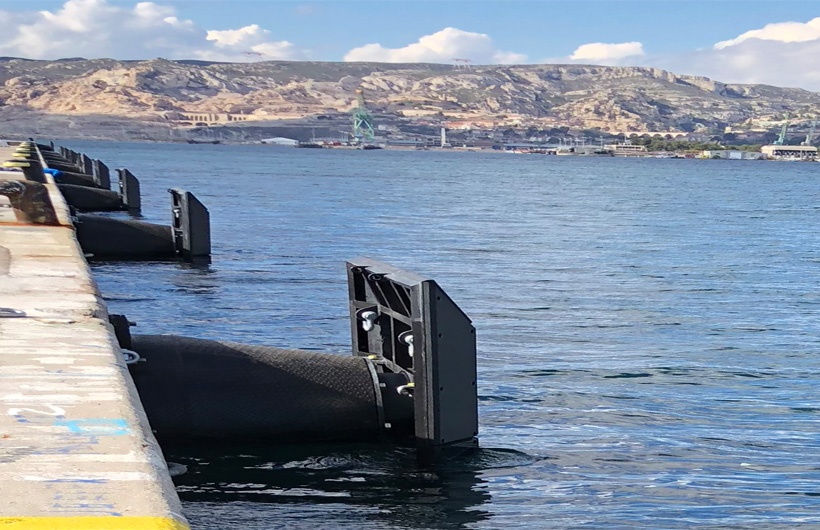 The quality guarantee Prosertek provides is definitely one of the best secret weapons. It's no coincidence that these systems were 100% manufactured and tested at our facilities in Bilbao. The short delivery turnaround and the opportunity for the client to constantly monitor the process are other features that the port clearly appreciated when deciding on our product.
With this renewed port equipment, the Port of Marseille-Fos is safer for berthing, preventing damage between ships and the port structures. Prosertek's fenders absorb any blows during berthing manoeuvres, improving safety in this great French port's installations.