Intermodal Africa 2018, the largest annual sea ports and logistics conference on the continent, now in its 20th year, took place last November. The event, organised by the Ghana port authority, included exhibitions and conferences at the Movenpick Ambassador Hotel Accra in Ghana.
The event consisted of a two-day conference, featuring 30 world-class speakers who addressed current local and global issues and challenges related to transportation and logistics.
A leading event in the sector on the African continent, which was attended by about 400 professionals including government representatives, industry officials, academics, port managers, engineers, maintenance supervisors and procurement decision-makers. They were joined by major carriers, cargo owners, importers, exporters, logistics and freight forwarders, ports, terminals and equipment providers and port services from different African countries.
This annual event, with a particular focus on Central and West Africa, proved its foothold within the sector in Africa, once again offering 50 exhibitors and sponsors the opportunity to make direct contacts with other professionals. Prosertek was one of the European representatives, all too aware of the strategic importance of attending these types of conferences.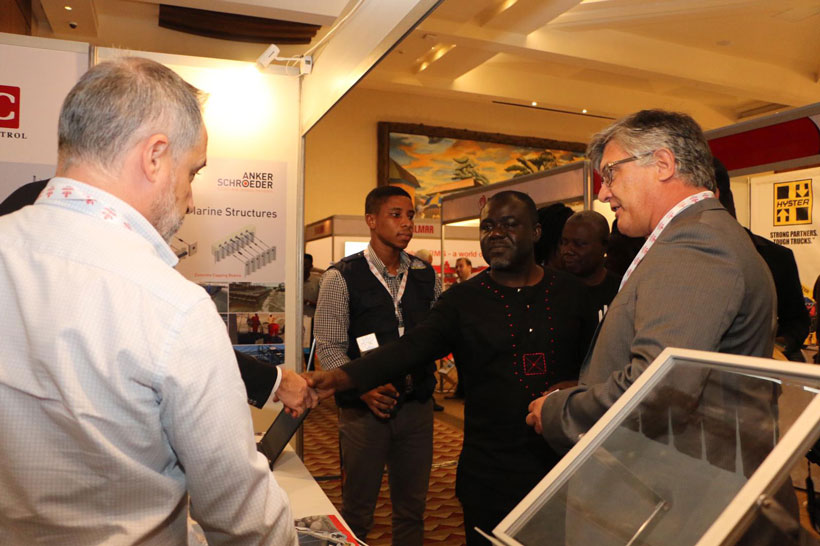 Among the topics discussed were good opportunities for better understanding of the African market, with talks on: economic growth prospects in West Africa with ports as key facilitators; opportunities in the development of the supply chain and the logistics sector in Ghana; the Amaris terminal as Ghana's main logistics and export hub; the upgrading of Port Lobito (Angola) towards sustainability; and the port systems in South Africa to attract global trade.
However, many hot topics in the global sector were also addressed, such as reduction in accidents and claims to insurance companies; the use of digitalisation to improve monitoring processes for terminals; clean bulk ports and zero losses in the bulk supply chain in Africa; safe operations through the intelligent automation of cranes; as well as a talk from ADC Maritime, a Prosertek partner company, on the improvement of operational intelligence in ports and the relationship with the customer.
Prosertek, towards other markets
These types of events are ideal for building closer trade relations with other countries as part of Prosertek's globalisation strategy. As a leading European manufacturer and installer of the port facilities, its presence in Ghana reaffirms its commitment to the African market, a continent that has significant potential for Prosertek, with trade agreements already in place in countries such as Egypt and Cameroon.
Prosertek's exports level has undergone a major increase over the last few years. At this juncture, the opening of a new subsidiary in Perth has just been announced, in order to be better able to access the Australian market, following the opening of other ones in Bogotá (Colombia) and Miami (United States). Therefore, these types of professional trade fairs are an ideal framework to scope out different markets and to publicise their port solutions to industry players from all over the world.