The sea and port universe, as well as the transport methods and infrastructures they require, are the main characters of events held all throughout the world every year. Salons, meetings, fairs, conferences… they could almost fill up each page on the calendar. Each and every one is important, as they are opportunities to establish commercial ties, but it is impossible to attend all of them. For this reason, we are offering our own event selection below:
Shortsea European Conference
A meeting that aims to highlight the strong points and the challenges faced by the maritime industry and the importance of both European and international seafaring.
>> When: February 27th– March 3rd
>> Where: Brussels (Belgium)
>> Further information: europeanshippingweek.com
Seatrade Cruise Global
Known as the most important event in the cruise ship industry in the world. This meeting, at "America's Venice," brings together main international companies, agents and institutions.
>> When: March 13th – 17th
>> Where: Fort Lauderdale (Florida, USA)
>> Further information: seatradecruiseglobal.com
Intermodal Asia
"Your platform in Asia to meet the Intermodal Global Market." This is how this event introduces itself, hosted by the Asian giant. Year after year, this is the main meeting event for the industry working on the continent. With representatives from 80 countries, it brings suppliers, users and clients from transport companies together, including shipping companies.
>> When: March 21st – 23rd
>> Where: Shanghai (China)
>> Further information: intermodal-asia.com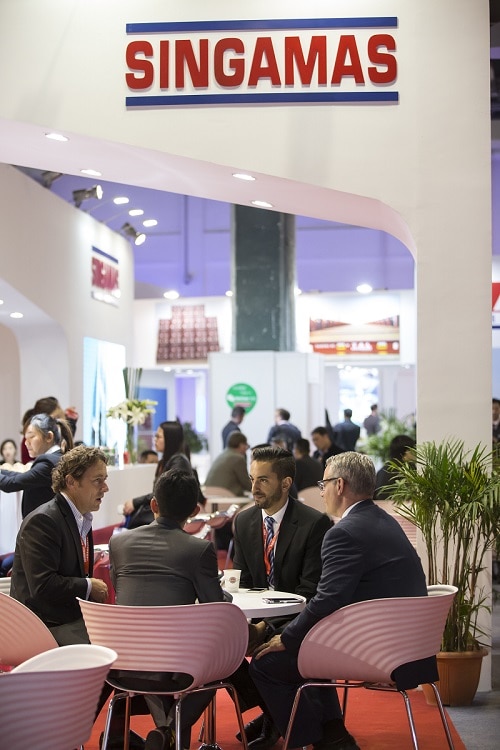 11th Indian Ocean Ports and Shipping
The largest fair on transport, logistics, port equipment, etc., with participation of countries bordering the Indian Ocean.
>> When: March 22nd – 23rd
>> Where: Antananarivo (Madagascar)
>> Further information: transportevents.com
Sinaval
Sinaval, held in the event World Maritime Week is a naval congress that brings ship operators shipyards from all over the world together.  This year, the meeting is focused on reducing the environmental footprint, the vision shared by charterers, the opportunities offered by the international military market and the challenges posed by the Basque maritime industry, as well as organising B2B meetings to create commercial opportunities for those attending.
>> When: March 28th – 30th
>> Where: Bilbao
>> Further information: sinaval.eu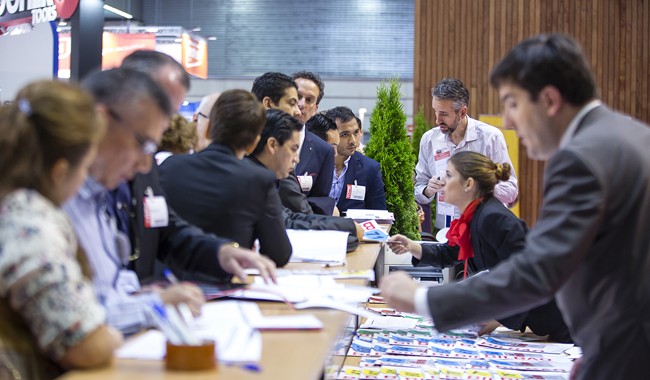 Shipping 2030
Held along with Green Ship Technology Europe, over 400 experts will analyse how technological innovation influences the future of the naval industry.
>> When: March 22nd – 24th
>> Where: Copenhagen
>> Further information: maritime.knect365.com
Intermodal South America 2017 Sao Paulo
Considered by industry professionals as a strategic platform to create new businesses, the 23rd edition of the Intermodal South America brings main professionals from both the Brazilian and the international market together, driving businesses and associations, acting as a platform to launch, reinforce branding, joint ventures, sales, content and networking.
>> When: April 4th – 6th
>> Where: Sao Paulo (Brazil)
>> Further information: intermodal.com.br/
Gastech
Gastech is the world leading conference on gas and LNG, where over 25,000 people come together who are linked to the supply chain in this industry. A great opportunity to do business and share ideas.
>> When: April 4th – 7th
>> Where: Chiba-Tokyo
>> Further information: gastechevent.com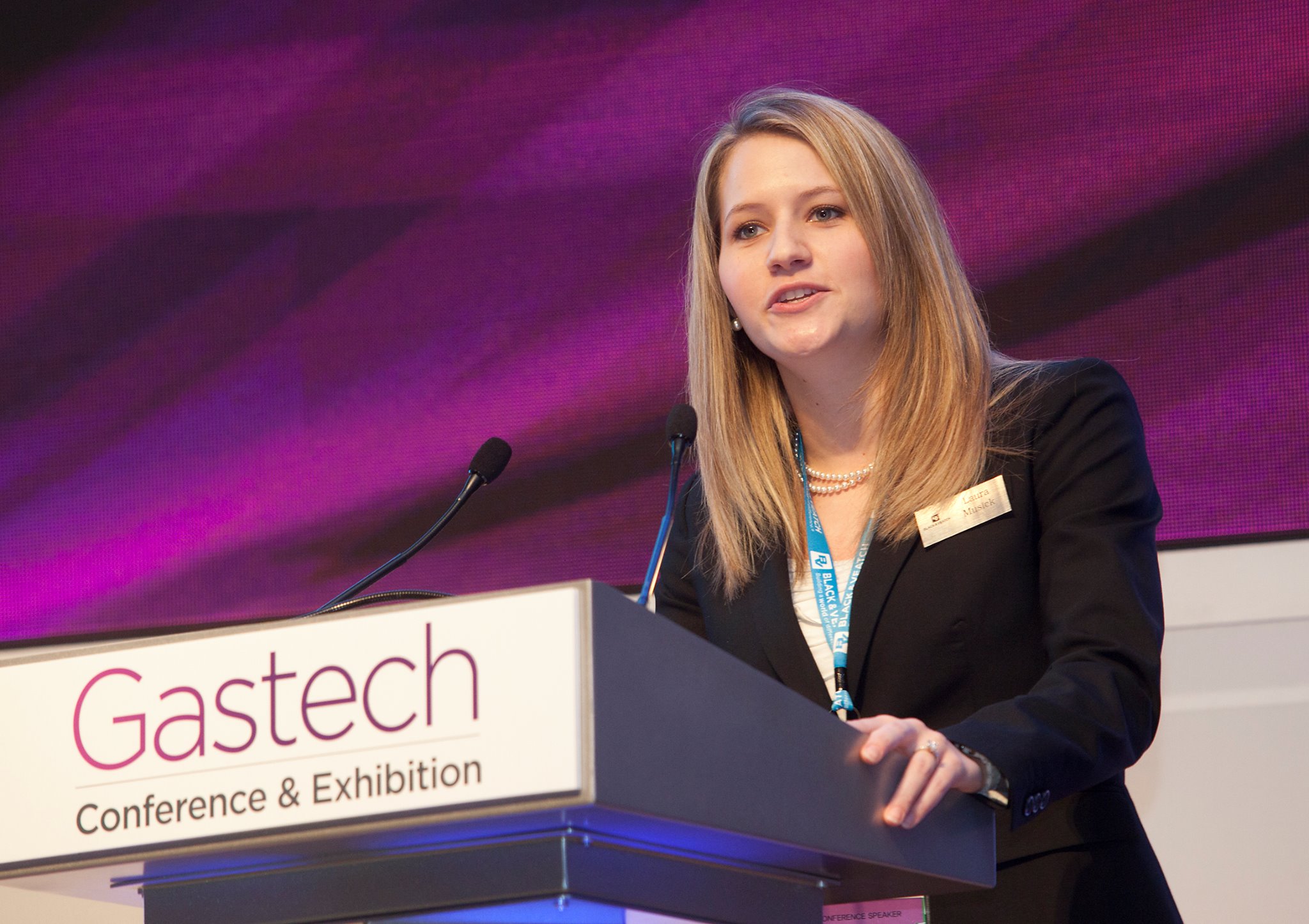 Sea Asia 2017
Over 430 representatives from 30 countries and more than 16,000 professionals from the maritime industry met at the last edition of this meeting, showcasing the latest news in maritime transport.
>> When: April 25th – 27th
>> Where: Singapore
>> Further information: sea-asia.com
OTC 2017 – Offshore Technology Conference
Meeting point for energy professionals to share ideas and opinions on scientific and technical progress in the oil & gas industry.
>> When: May 1st– 4th
>> Where: Houston (Texas)
>> Further information: 2017.otcnet.org
Worldwide Ferry Safety Association 2017 Conference
Naval construction and design companies, legislators and regulators in the maritime industry, ship equipment companies, etc., are called to participate in a meeting where ferries take the main stage. There is a huge expansion in this type of transport ship in Asia (India, Thailand, Philippines) and in West Africa and the USA (specifically in New York City). As such, representatives from companies and institutions in these companies will share their experiences in conferences, hosting debates on the future of the industry.
>> When: May 10th – 12th
>> Where: New York (United States)
>> Further information: ferrysafetyconference.squarespace.com
International Logistics and Maintenance Salon. SIL2017
A leading fair in Spain, the Mediterranean and southern Europe. The motto for the 19th edition is "we are successful when your business grows." A meeting attended by 600 companies from 35 different countries, representing freight transport and logistical service companies – including shipping and ports – intralogistics, storage and equipment, new technologies and IT solutions, as well as development and research companies.
>> When: June 6th – 8th
>> Where: Barcelona (Spain)
>> Further information: silbcn.com
World Maritime Day
"Connecting ships, ports and people" is the motto for this year's meeting, focusing on work opportunities with representatives from public and private maritime ports in developed and developing countries. The objective? To identify and promote better practises, and to encourage relationships between different agents involved in the sea industry and its logistics.
This meeting will be held under the centennial celebration of registering Panama vessels.
>> When: October 1st – 3rd
>> Where: Panama City
>> Further information: imo.org
Offshore Energy Exhibition
Leading European event in the offshore energy industry (oil&gas, sea energy and wind energy), bringing more than 650 exhibitioners and 12,000 visitors of 90 different nationalities together.
>> When: October 9th – 11th
>> Where: Amsterdam
>> Further information: offshore-energy.biz/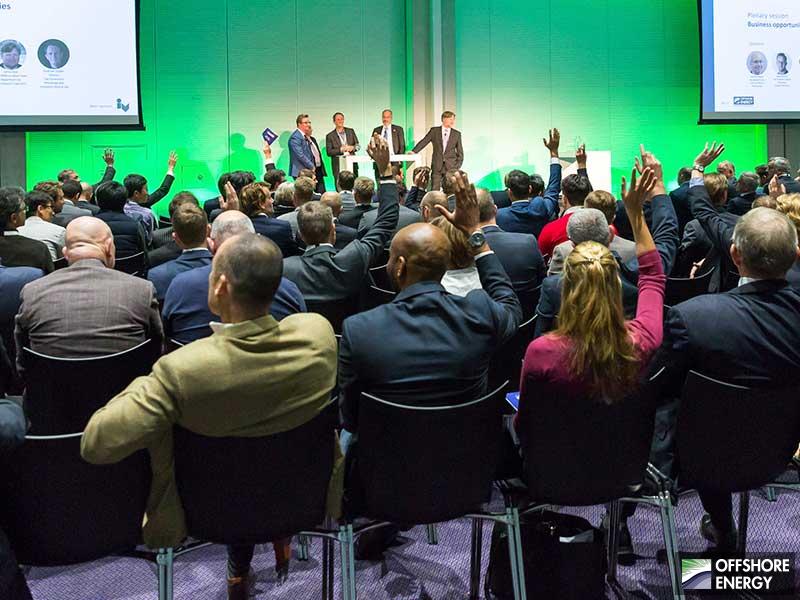 ALACAT 2017. Federation of National Associations
The Panama Canal continues to have a high degree of maritime traffic, and even more so since its amplification works were inaugurated. So it comes as no surprise that events related to the international maritime transport industry, such as ALACAT, are held in this country. This is now the 34th edition, and falls under the Expo Logística Panamá, one of the most important in the region.
>> When: October 18th-20th
>> Where: Panama City (Panama)
>> Further information: alacat2017.com
Europort
For four days, the port city of Rotterdam will be an international meeting point for innovative maritime technologies and advanced shipbuilding.
>> When: November 7th – 10th
>> Where: Rotterdam
>> Further information: europort.nl
More international meetings on transport, logistics and the sea industry
Transport Week 2017
One of the largest logistics and transport meetings in Central Europe.
>> When: March 7th – 10th
>> Where: Sopot (Poland)
>> Further information: transportweek.eu
Coast & Marine Structures 2017
A meeting with design, planning and construction experts in marine infrastructures.
>> When: March 20th – 22nd
>> Where: Brisbane (Australia)
>> Further information: marinestructures.com.au
Multimodal Europe
To find out the latest news in the transport industry in all its facets (maritime, roadway, railway, plane)
>> When: April 4th – 6th
>> Where: Birmingham (United Kingdom)
>> Further information: multimodal.org.uk
17th Intermodal Africa
>> When: April 19th
>> Where: Cape Town (South Africa)
>> Further information: transportevents.com
Seawork International
>> When: June 13th – 15th
>> Where: Southampton (United Kingdom)
>> Further information: seawork.com
This list is clearly quite extensive (and there are many more events not mentioned). This gives an idea as to the importance of the maritime industry (and the transport and logistics industry) all throughout the world. An industry where Prosertek is highly active, with its turnkey solutions and port equipment.